Return to:
List of the online works of the library
Go to:
List of the images in this work
Ricc. 492, PUBLIO VIRGILIO MARONE
,
Bucolicon, Georgicon, Aeneis
Sec. XV, sesto decennio; Firenze, Apollonio di Giovanni e bottega.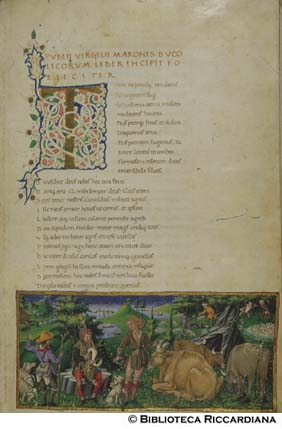 Membr.; mm 305x200; cc. I, 254, I'; littera antiqua (copista: Niccolò Riccio, c. 254v). Legatura moderna in cuoio.