Return to:
List of the online works of the library
Go to:
List of the images in this work
Ricc. 462
,
Libro d'ore
Sec. XV (dat. 20 febbraio 1413, c. 167r); miniatura emiliana, disegni di maestro marchigiano (attribuibile)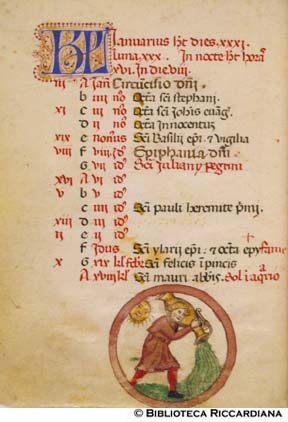 Membr.; mm 130x90; cc. III, 172, IV'. Legatura di restauro in pelle che recupera parte di quella del sec. XV.