Return to:
List of the online works of the library
Go to:
List of the images in this work
Ricc. 453
,
Leggenda di santa Margherita e santa Agnese
Sec. XIII, ultimo quarto; Bologna, ambito del "Maestro della Bibbia di Gerona" (attr.).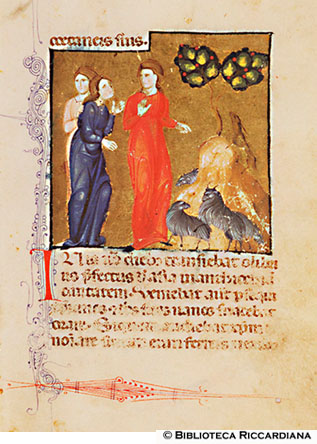 Membr.; mm 145x103; cc. IV, 61, III'.Legatura moderna in cuoio.