Return to:
List of the online works of the library
Go to:
List of the images in this work
Ricc. 284
,
Breviario francescano
Sec. XV, (dat. 21 marzo 1471, c. 563 r); Firenze, Mariano del Buono e bottega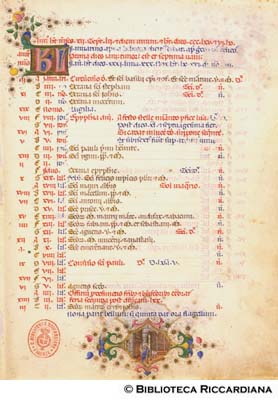 Membr.; mm 254x188; cc. II, 573 (numerate per 565), I'. Legatura moderna in pelle marrone.