Return to:
List of the online works of the library
Go to:
List of the images in this work
St. 16009, BARTOLOMEO SCAPPI
,
M. BARTOLOMEO SCAPPI DELL/ ARTE DEL CUCINARE CON/ IL MAESTRO DI CASA E TRINCIANTE
Venezia, Combi, 1643 - incisore: anonimo XVII sec.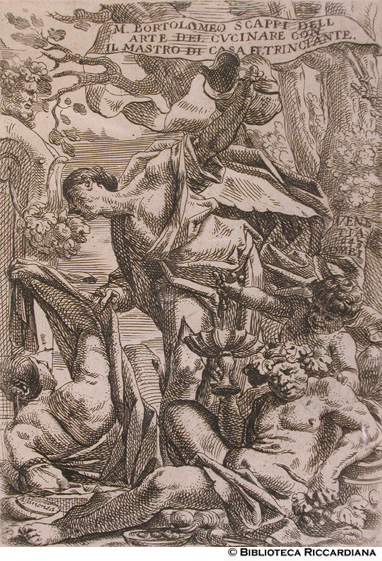 636 p. ill. 4°. Legatura in pergamena.