Return to:
List of the online works of the library
Go to:
List of the images in this work
Ricc. 1538
,
Miscellanea letteraria
Sec. XIV, primo quarto; Bologna, Maestro degli Antifonari padovani (detto anche Maestro di Gherarduccio) e collaboratore, Maestro del Graziano di Napoli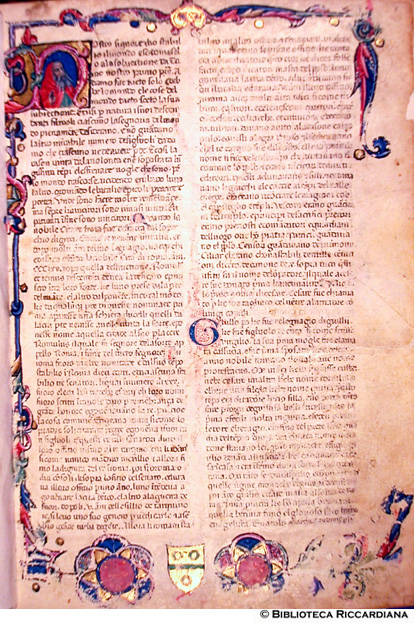 Membr.; mm 340x233; cc.II, 230, II'. Legatura moderna in cuoio. Nota di possesso: Giovanni di Domenico di Piero di Francesco di Duccio di Giovanni d'Antonio di Bernardo Mellini (c.Ir). Stemma Mellini (c. Ir).