Return to:
List of the online works of the library
Go to:
List of the images in this work
St. 10104, JACQUES BESSON
,
THEATRUM/ INSTRUMEN/TORUM ET MA/chinarum Iacobi Bessoni/ Delphinatis Matemati/ci ingeniosissimi. / Cum FRANC. BEROALDI Figurarum declaratione de/monstrativa.
Lugduni,/apud Barth. Vincentium /Cum Privilegio Regis./ 1578 - incisori: Jacques Androuet Ducerceau, René Boyvin [monogramma] (Tavole 17, 35, 39, 51)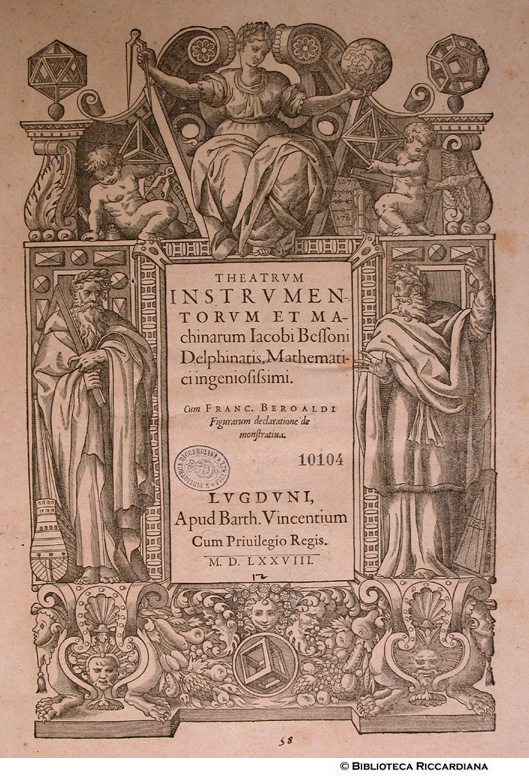 p. 12, e 60 ill. In-fol. Legatura in pergamena morbida.