Return to:
List of the online works of the library
Go to:
List of the images in this work
LA A.s.8.5-9(SSA2), JOSEPH PRIESTLEY
,
Sperienze, ed osservazioni sopra diverse specie di aria opera del signor Priestley dottor in legge, membro della Società Reale di Londra tradotta dall'inglese. Tomo primo (-quinto).
In Napoli, nella Stamperia di Amato Cons : e si vende da Michele Stasi, 1784-1785. - Incisioni: anonimo XVIII sec.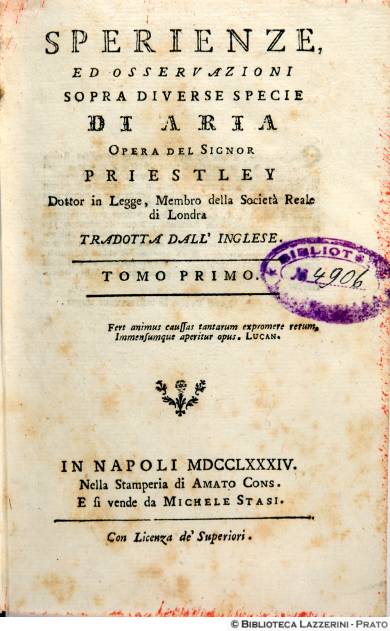 5 v. ; 8° (19 cm)