Return to:
List of the online works of the library
Go to:
List of the images in this work
R. II. 18/110-128 CCC
,
Caricatvre pittoresche/ di diverse attitvdini/ e di varie figvre./ Date in luce da' Arnoldo Van Westerhout nella/ di cui bottega si uendono alli Cesarini in Roma./ ... .
Roma, Arnoldo Van Westerhout, 1687 - Calcografie: Arnold Van Westerhout (attribuito ?)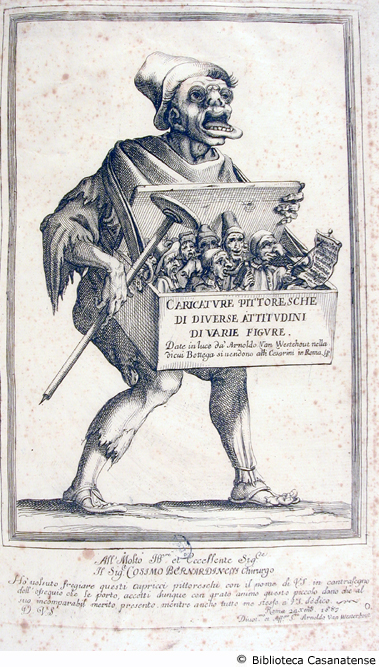 Fol. [75] c. di tav. - Ill. calcografiche.
Serie numerata di incisioni raffiguranti personaggi grotteschi posta in album fattizio con titolo solo sul dorso "Miscellanea di figure sacre profane e ridicole".