Return to:
List of the online works of the library
Go to:
List of the images in this work
R. I 15 CCC/78-127, GIUSEPPE MARIA MITELLI
,
Proverbj/ figurati/ consecratj/ al/ serenissimo principe/ Francesco/ Maria/ di Toscana/ da/ Givseppe Maria/ Mitelli/ pittore bolognese/ da lui Inuentati. Disegnati,/ e intagliati./ MDCLXXVIII
Bologna, 1678 - Calcografie: Giuseppe Maria Mitelli
La serie incompleta è presente anche nella biblioteca Comunale Forteguerriana di Pistoia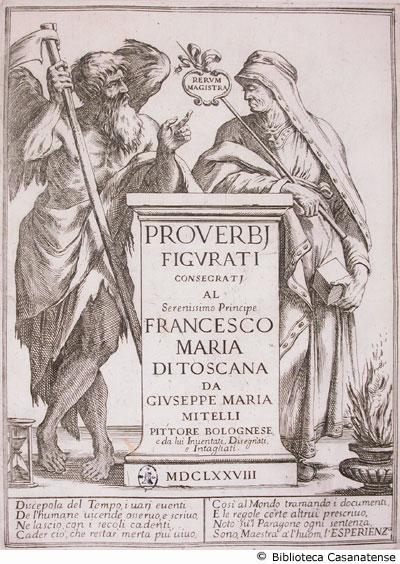 fol. 48 c. di tav. - Ill. calcografiche.