Return to:
List of the online works of the library
Go to:
List of the images in this work
20. B. I. 91
,
[Raccolta di stampe (Callot, Baur) sec. XVII.]
Luoghi di pubblicazione vari. Editori vari. - Calcografie: Georg Philipp Rugendas (autore e disegnatore), Johann Baltasar Probst (incisore), Johann Wilhelm Baur (incisore), Jacques Callot (incisore), Francesco Villamena (incisore).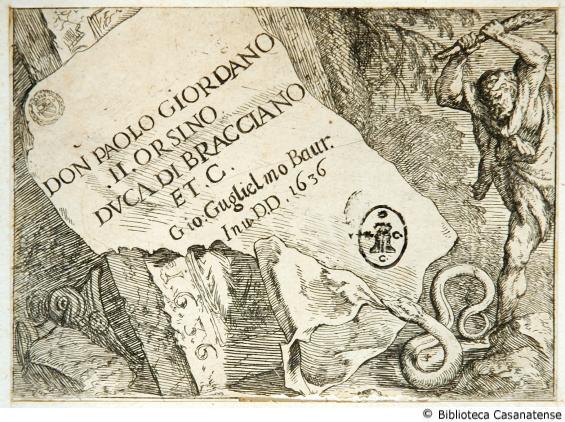 [203] c. di tav. - Incisioni calcografiche.
Serie di stampe di vari autori, di formato e tecniche diverse, ritagliate e riunite in un unico album fattizio.