Return to:
List of the online works of the library
Go to:
List of the images in this work
20. A. I. 37
,
Recueil d'estampes d'apres les plus celebres tableaux de la Galerie royale de Dresde. II volume contenant cinquante pieces avec une description de chaque tableau en François et en Italien. Imprimé a Dresde, MDCCLVII.
Dresda, Chretien Henri Hagenmuller, 1757 - Calcografie: autori vari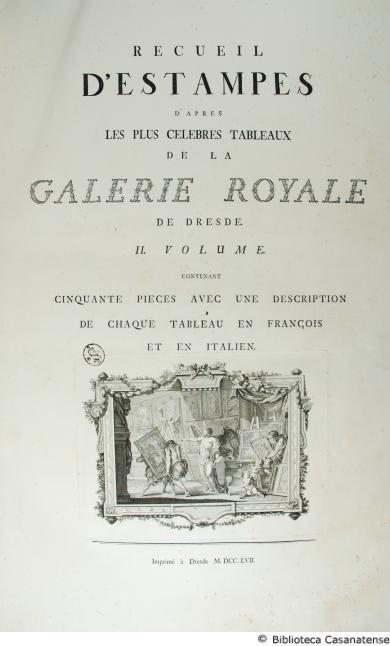 XXXIII, [1] p., 50 c. di tav. - Inc. calcografiche