LIST OF THE PERIODICALS
:
choose the letter that is the begin of the title of the review that you desire to consult:
SEARCHES IN THE INDICES OF THE PERIODICALS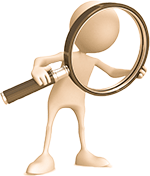 LIKE USING THE SEARCH
The service of search is leaned to the SEARCH of PO-Net and allows to carry out searches of contained words in the situated in the websyte 'http://www.istitutodatini.it/'.
In the case of text situated beside the word "Text ": it is possible to carry out search, specifying or more words (in this case the motor will give back like result, the containing documents all the specific words). At these moment, it is possible as an example to carry out searches of adjacent words or phrases on the style of Google ( "Diploma of Bachelor "). When ordering a search, remember that the indices are given in their original language.