Return to:
List of the online works of the library
Go to:
List of the images in this work
Ricc. 794, ROBERTO VALTURIO
,
De re militari
Sec. XV fine; area veneta.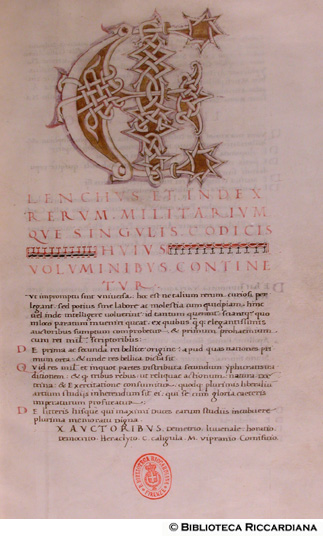 Membr.; mm 305x233; cc. III, 208, III'. Legatura in pelle di Giuseppe Pagani. Nota di possesso: Lorenzo Bartolini (c. 1r).