Return to:
List of the online works of the library
Go to:
List of the images in this work
Ricc. 3616, FRANCESCO GHISOLFO
,
Atlante nautico
Sec. XVI, prima metà; Genova; decorazione acquerellata: scuola fiorentina.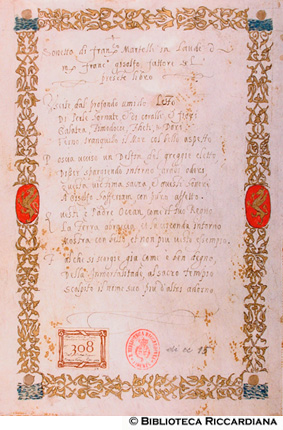 Membr.; mm 203x271; cc. I, 15 (tavole). Legatura in cuoio in marocchino giallo con stemma Martelli. Dedica a Francesco I, Granduca di Toscana (c. Ir ).