Return to:
List of the online works of the library
Go to:
List of the images in this work
Ricc. 2526
,
Libro delle gabelle
Sec. XIV, metà; Firenze, miniatore fiorentino.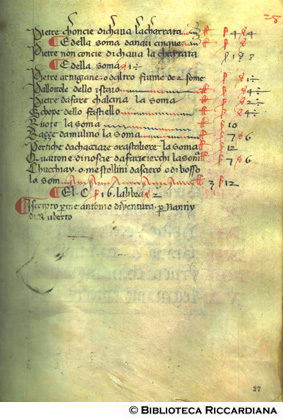 Membr.; mm. 260x190; cc. II, 76, II'; scrittura bastarda (copista: Antonio di Ventura, c. 27r). Legatura di restauro in cuoio. Nota di possesso: Francesco di Pandolfo di Niccolò di Bernardo d'Averardo de Medici (c.1r).