Return to:
List of the online works of the library
Go to:
List of the images in this work
Ricc. 2261, LEONARDO DATI
,
La sfera
Sec. XV, seconda metà; disegni acquerellati: scuola fiorentina.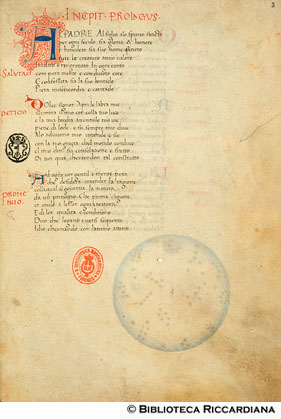 Membr.; mm 275x193; cc. IV, 28 (numerate per 30). Legatura in assi e pelle (sec. XVIII). Note di possesso: Marco di Minoro Bellori.