Return to:
List of the online works of the library
Go to:
List of the images in this work
R. I 15 CCC/130-135, GIUSEPPE MARIA MITELLI
,
L'onorata vita del poltrone, agli studiosi/ del ozio dedicata, et al merito di.
Bologna, 1653 - Calcografie: Giuseppe Maria Mitelli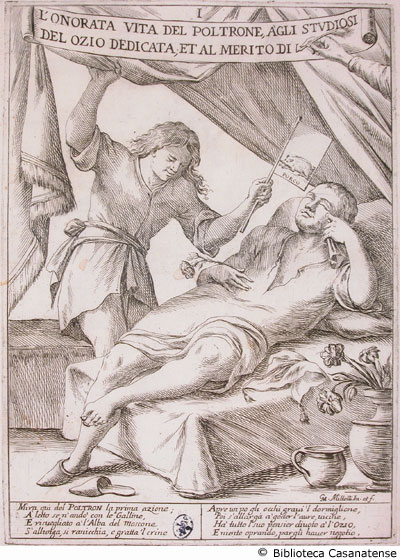 Fol. 6 c. di tav. - Ill. calcografiche.