Return to:
List of the online works of the library
Go to:
List of the images in this work
20 A. IV. 15, GIUSEPPE MARIA MITELLI
,
Di Bologna, l'arti per via d'Ani.bal' Ca.raci/ Disegnate, intagliate et offerte/ Al grande, et alto Nettuno Gigante/ sig: della Piazza di Bologna./ Da Gioseppe M:a Mittelli./ ... / Anno 1660/ Gio. Jacomo Rossi le stampa in Roma alla Pace 1660.
Roma, Giacomo Rossi, 1660 - Calcografie: Giuseppe Maria Mitelli (incisore), Annibale Carracci (disegnatore)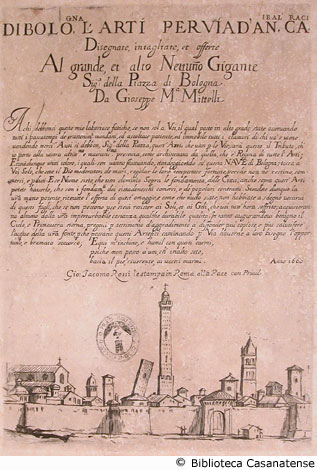 fol. [1], 41 c. di tav. - Ill. calcografiche.